Take a look at your website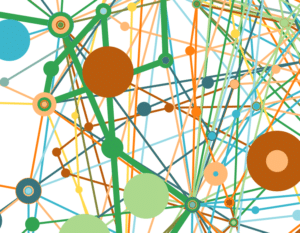 We think that every SEO and webmaster should have a look at his website like a crawler, like a search engine sees it.
More than a collection of pages and metrics, a website is a map.
That map reveals (or not) the intention of the builder, and points the search engines to the important pages and sections of the site.
We use powerful custom algorithms to crawl your site and build meaningful dataviz out of the data.
Those dataviz put the light on your web site structure and gives you clues to take it to the next level.
More than that, this dataviz is actionable. You get interactive views that allow you to dig into your data.
Ok, let's see it for real !
Create my Free SEM-Eye Account
Here are some of the views you'll find in our tool :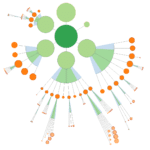 CMAP stands for "Circular Map". It's a map of a website, like a crawler discovers it. The start page (usually the homepage) is dark Green, at the center of the view. The other pages are laid in circles around it. Here is a typical CMAP view of a website. It does contains about a hundred pages, and
Read more…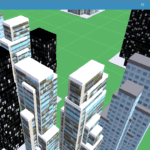 To walk in 3D among his datas? That's a child's dream (or a geek's one) One of the most obvious case is without any doubt the Jurassic Park example. Do you remember this scene? The 3D file explorer tool we can see in the movie is a real one: it was created in the 80's by SGI,
Read more…